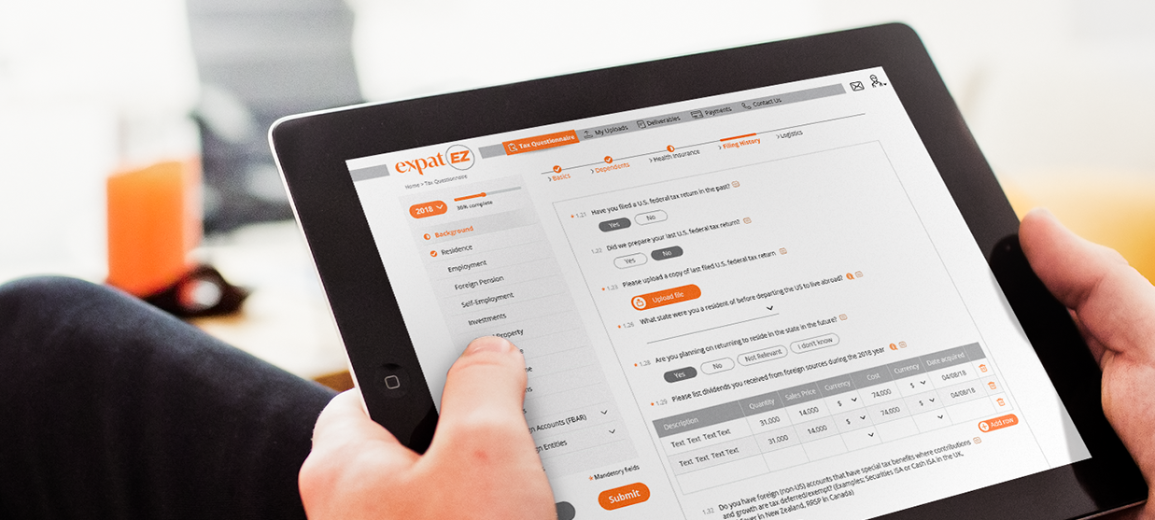 NEW "EXPAT EZ" SERVICE TAKES AFFORDABLE TAX FILING TO A WHOLE NEW LEVEL

Yes, you read that correctly!
Expat Tax Professionals is proud to announce the launch of our new Expat EZ service, a self-directed online U.S. tax return service for the flat fee of $299. No extra fees or costs guaranteed!
Expat EZ is our new alternative offer for filers with simple and straightforward circumstances looking for a more affordable and self-directed tax preparation service.
To see if you qualify for Expat EZ service, you simply have to answer a few brief questions on our Expat EZ webpage. Click on the icon below to see if you qualify!




Special Note!
In addition to the many benefits this new service has to offer, Expat EZ is a great way to quickly and accurately file your 2019 tax return and receive your Stimulus Payment from the U.S. government.
Read below for more information.
The Idea Behind Expat EZ
Since our inception, Expat Tax Professionals has quickly become THE name for U.S. expats looking for a rigorous and reliable tax filing service. Our in-house tax professionals are the core of our offer and of what makes us unique. Our firm is committed to getting the details right on each and every tax return.
Years of experience honing our craft and perfecting our process has given us the opportunity to expand our services to now include our Expat EZ service for simple filers.
We now offer the easiest way for expats to do your taxes — a simple and reliable process built from U.S. tax expertise. We combine speed, accuracy and convenience to provide the premier online platform for completing your tax requirements.
What is Expat EZ?
Expat EZ, to put it simply, is the most straightforward and simple self-directed online tax filing service for Americans living abroad. Expat EZ is designed for taxpayers with simple and straightforward circumstances who do not need the guidance of a CPA and would prefer to limit the CPA's role purely to the preparation of the tax return. This streamlining of the service means a more affordable price for those who qualify.
For one flat fee and about one hour of your time filling out our Expat EZ tax questionnaire, we deliver you a complete, accurate return and uncompromised peace of mind.
With Expat EZ, complete your tax requirements with confidence, receive validation each step of the way, and know your return will be complete, accurate, and in your hands within about 24 hours. One affordable flat fee, one hour of your time, one easy solution built around you!
What are the benefits of Expat EZ?
For expats with straightforward circumstances, we have no doubt that Expat EZ will be a real game-changer. Here again is what Expat EZ offers:
$299 Flat Fee - absolutely no hidden costs
Simplified Tax Questionnaire - customized to quickly gather your info
Self-Directed Filing - file at your own pace and convenience
Chat Feature - chat with customer service if you need any help
Fast Turnaround - receive your completed return within about a day
A Complete and Accurate Tax Return - prepared in-house by one of our own CPAs

A Special Note on the Stimulus Payments!
Now is a more opportune time than ever to file your 2019 tax return, because all tax-filing Americans, even those living abroad, are entitled to the U.S. government's stimulus payments in response to the coronavirus pandemic.
Don't be fooled by free services that may cause you to file an inaccurate return that does not take into account the nuance of filing as a U.S. citizen living abroad. File through Expat EZ with confidence, knowing that your return is in the hands of the expat tax experts.
Is Expat EZ now our only option?
Of course not! While Expat EZ is super easy, we fully recognize you may want the peace of mind that comes from our broader expertise. Some returns are more complex, and sometimes you want access to a broader range of services.
If this sounds like something for you, Expat Tax Professionals may be the better answer for your needs. With ETP you get our expanded online questionnaire, the guidance of a CPA dedicated to your file throughout the process, and as always, a service backed by our full team of CPAs, EAs and U.S. tax attorneys.
See More on Expat EZ!
You're welcome to check out the Expat EZ section of our website and answer a few simple questions to see if you qualify for this great new service!
You can also check out our FAQs page, which has commonly asked questions covering the Expat EZ service and other key topics for U.S. expats.
More from our experts: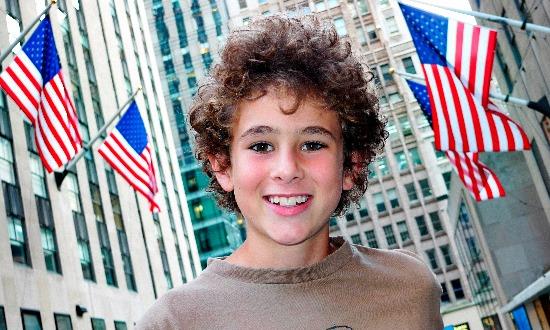 ADVANCED CHILD TAX CREDIT PAYMENTS FOR US EXPATS
Aug 19, 2021
The 2021 expanded child tax credit, including the increased amount, is fully refundable, but only for a taxpayer (either spouse for a joint return) with a principal place of abode in the U.S. for more than one-half of the tax year.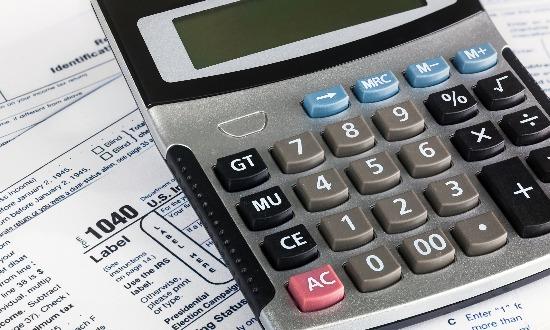 FILING THRESHOLDS FOR US AND NON-US PERSONS
Aug 04, 2021
Is filing required when you have a low income and no special international form attachments? The answer depends on your tax profile.
WHEN TO CONSIDER A PROTECTIVE 1120-F FILING
Jul 22, 2021
we outline the key U.S. tax concepts at play for foreign businesses and describe why clarity on the issue of U.S. taxability can be elusive.
EXPAT TAXES WHEN SELLING A UK RESIDENCE
Jul 08, 2021
We review the exemption from the capital gains tax on the sale of a personal residence, which may be available both for U.S. and UK tax purposes. Each country has its own set of conditions that must be met in order to qualify for the respective exemption.