View what happened this month.
Key Upcoming Federal Filing Due Dates:
There are no key filing dates for individuals during the month of November.
Expat taxpayers who filed a tax return extension by June 15 of this year had until October 15, 2021 to file their federal income tax return. In certain cases, a further extension may be granted by the IRS to December 15, 2021 if, for good reason, October 15 did not provide sufficient time to file the tax return.
Key Tax Legislation under the Biden Administration

In recent months, the U.S. Congress and the Biden administration have worked on two new pieces of major legislation.
One piece of legislation, the so-called Infrastructure Bill, was recently passed by Congress and will soon be signed by President Biden.
The second piece of legislation, the so-called Build Back Better Bill, has not yet been passed by Congress, but the Biden administration continues to push to get the bill passed by the end of the year.
The following is a summary of some of the more notable tax provisions in each bill, which are particularly relevant for U.S. expats:
Infrastructure Bill (passed):
Starting on January 1, 2023, a "broker" will be required to report transactions involving "digital assets" for the calendar year to the IRS on Forms 1099B or another similar tax form. The legislation would treat digital assets as "specified securities," meaning brokers would need to track and report such information as the identity of customers as well as the cost basis and gain/loss from the sale of digital assets
Defines a broker broadly "any person who (for consideration) is responsible for regularly providing any service effectuating transfers of digital assets on behalf of another person."
Modifies Internal Revenue Code Section 6050I to treat digital assets as cash. Under this section, a person that receives more than $10,000 of cash (including digital assets) in one or multiple transactions must file a Form 8300 return with the IRS.
Build Back Better Bill (pending):
Increases the state and local tax deduction cap to $72,500 (from $10,000 under current law)
Extends the expanded child tax credit rules to tax year 2022
After 2022, the child tax credit becomes fully refundable for taxpayers who have a principal place of abode in the U.S. for more than one-half of the tax year or are a bona fide resident of Puerto Rico
Expands the Net Investment Income Tax to cover net investment income derived in the ordinary course of a trade or business for taxpayers with greater than $400,000 (single filer) or $500,000 (joint filer) in taxable income
Adds new IRC Section 1A, which imposes a tax equal to the sum of 5% of a taxpayer's modified adjusted gross income that exceeds $10 million, plus 3% of a taxpayer's modified adjusted gross income that exceeds $25 million
Imposes a 15% minimum tax on corporations with adjusted financial income statement income in excess of $1 billion
Reduces the IRC 250 deduction with respect to GILTI from 50% to 28.5% resulting in an effective GILTI rate of 15% for corporate taxpayers and individuals filing a Section 962 election
Reduces the deduction for Qualified Business Asset Investment (QBAI) in determining GILTI to 5% (compared to 10% under current law)
Limits the carryforward of excess foreign tax credit limitation to five succeeding years (compared with 10 years under current law) and no carryback (compared with 1 year under current law)
Looking Forward
We will continue to monitor the Build Back Better Bill to see if and when the bill passes and whether its current iteration is significantly altered in its final form.
This month's expat tax blogs.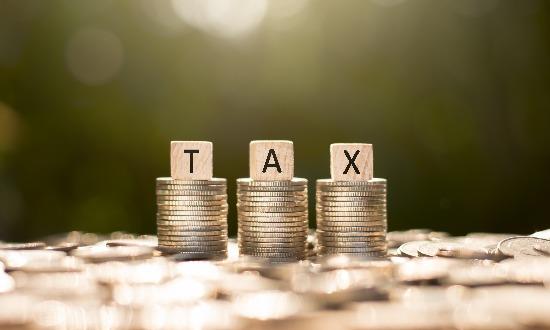 TAX ELECTION PLANNING WHEN IMMIGRATING TO THE US
Nov 24, 2021
When immigrating to the United States, there are a number of tax planning opportunities to consider. In this week's blog, we discuss a particular opportunity for company owners, which involves an election to change a company's tax classification prior to immigration.