View what happened this month.
Key Upcoming Federal Filing Due Dates:
There are no key filing dates for individuals during the month of November.
Expat taxpayers who filed a tax return extension had until October 17, 2022 to file their federal income tax return. In certain cases, a further extension may be granted by the IRS to December 15, 2022 if, for good reason, October 17 did not provide sufficient time to file the tax return.
Crypto: The New IRS Target

Targeting Crypto

With this tax season coming to a close, the IRS has begun to set its sights on next season and decide where to focus its audits and criminal investigations.
One area that has emerged as a priority is cryptocurrency. Reportedly, the IRS's criminal investigation division is preparing hundreds of crypto-involved cases, many of which will soon be available to the public. To this end, it has introduced a broader "digital assets" category ahead of the upcoming tax season.
Past successes by the IRS include a crypto-related case involving tracing billions of dollars in Bitcoin stolen from Bitfinex, a popular cryptocurrency exchange, after its 2016 hack and led to the arrest of two individuals.
Current Guidance on Crypto
IRS provided the first tax guidance in the form of a notice (Notice 2014-21, 2014-16 IRB 938). In the notice, the IRS clarified, importantly, that cryptocurrency is property (rather than currency) for federal income tax purposes. As such, a sale of cryptocurrency, like other property, can trigger a gain or loss for tax purposes. We note that due the Notice's vagueness, some commentators have suggested that there is ambiguity as to whether the Notice should apply to utility tokens or equity tokens.
Exchanges of crypto for other crypto should presumably be treated as taxable events triggering gain or loss (even for exchanges that are not cashed out). As such, care should be taken to track realized gains and losses and match purchases and sales to properly report the gains and losses on your tax return.
Further guidance was also issued under Revenue Ruling 2019-24, which states that a taxpayer has gross income, which is ordinary in character, as a result of an airdrop of new cryptocurrency units following a so-called hard fork (a change to the protocol of a blockchain). The ruling specifies that the gross income inclusion is triggered when the taxpayer has dominion and control over the new cryptocurrency at the time of the airdrop, i.e., when it is recorded on the distributed ledger, because the taxpayer at that point has the ability to dispose of the new cryptocurrency.
More Information on Crypto
The IRS website now has a page with FAQs dedicated to cryptocurrency, which provide some helpful answers to specific tax questions about crypto transactions.
The FAQ page can be found here:
https://www.irs.gov/individuals/international-taxpayers/frequently-asked-questions-on-virtual-currency-transactions
This month's expat tax blogs.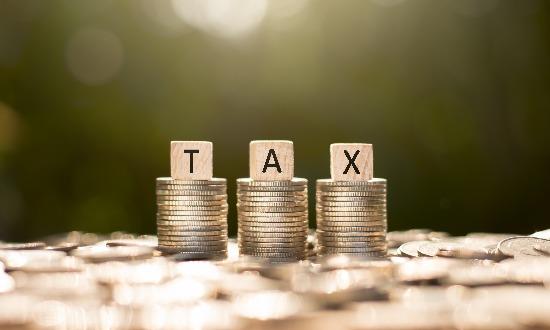 INSTALLMENT SALES - US TAX CONSIDERATIONS
Nov 07, 2022
In this blog, we cover the U.S. tax consequences of installment sales, both for immigrating aliens and for expatriating U.S. persons.