View what happened this month.
Key Upcoming Federal Filing Due Dates:
There are no key filing dates for individuals during the month of August.
-
Proposed Tax Reform - 3 Key Provisions

Congressional Democrats have announced their proposal of a new bill called the Inflation Reduction Act. The Act abandons a number of the tax proposals in its predecessor, the so-called Build Back Better Act, which failed to gain enough support in the Senate to advance beyond the House of Representatives. The tax provisions that remain are not particularly focused on U.S. expat tax issues, but are nonetheless noteworthy.

The following are three key tax provisions in the redesigned bill:

1. Minimum Tax For Large Corporations

The Act Imposes a 15 percent minimum tax on corporate book income for corporations with profits over $1 billion, effective for tax years beginning after December 31, 2022. (Recent negotiations may change this rule to shield certain manufacturers from the minimum tax.)

2. Tightening of the "Carried Interest" Rules

Carried interest is a share of a private equity or hedge fund's profits that is paid to the fund's managers. The amount of carried interest general partners receive is often about 20% of the fund's profits (on top of a management fee, which is often 2% of the fund's assets). Income from carried interest is taxed at beneficial capital gains rates, which makes the tax treatment controversial.

The Act extends the required holding period for carried interest to be taxed as a long-term capital gain from three years to five years for taxpayers with an adjusted gross income equal to or greater than $400,000. (Recent negotiations may scrap this rule and replace it with a 1% excise tax on corporate stock buybacks.)

3. $80 Billion in Funding to the IRS

As written, the funds would be appropriated over 10 years, across four areas:

To improve taxpayer services (including pre-filing assistance and education, filing and account services, and taxpayer advocacy services)
To enhance enforcement-related activities (including audits, litigation, and criminal investigations)
To supporting internal IRS operations (including facilities services, postage, security, research, telecommunications, maintenance, and information technology development)
To modernize its business systems (including call-back and other technologies)

The Act is expected to be put to a vote in the near future. It remains to be seen whether all of the above provisions will be a part of the finalized bill.

This month's expat tax blogs.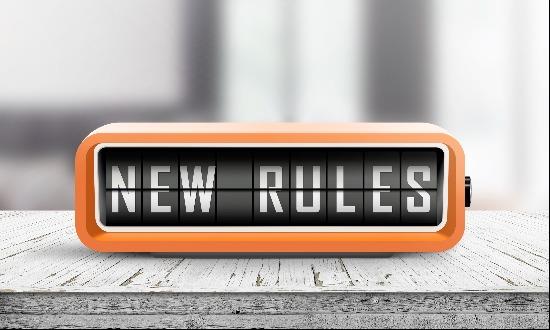 THE PFIC TESTS AND REVIEW OF NEW REGULATIONS
Jul 07, 2022
When a U.S. expat invests in a business overseas, one of the key questions is whether the company structure triggers the PFIC rules. In this week's blog, we delve into the PFIC classification tests and review the new PFIC regulations.