2018 IRS DATA BOOK SHOWS CHANCES OF BEING AUDITED
After some delay due to the government shutdown earlier this year, the IRS has published the 2018 version of its annual IRS Data Book, which contains statistical information about the IRS and taxpayer activities during the previous year. The IRS Data Book helps illustrate the breadth and complexity of the U.S. tax system.
According to the Data Book, during fiscal year 2017 (Oct. 1, 2017 to Sept. 30, 2018), the IRS collected overall more than US$ 3.5 trillion from taxpayers, processed more than 250 million tax returns and other forms, and issued more than $464 billion in tax refunds.
The IRS also audited almost 1 million tax returns during the fiscal year. Almost 90% of the audited returns were individual income tax returns. While the percentage of overall returns audited was relatively low at 0.5% overall (same as last year), the percentages were significantly higher for two types of taxpayers – wealthy individuals and individuals filing international returns.
AUDITS OF THE WEALTHY
For 2018, as in past years, the higher your income, the more likely that the IRS would audit your return. According to the Data Book, this is how the numbers shook out for individual returns:
Positive Income % of Returns Audited
Less than $200k ~0.6%
Between $200k and $1m ~0.8%
$1m or more ~3.2%
AUDITS OF INTERNATIONAL RETURNS
Expats should take careful note of the very high percentage of international returns that were audited in 2018 – namely 3.4%. This represents a likelihood that is almost seven times higher than the overall average of 0.5%.
The IRS's crackdown on taxpayers living overseas through FATCA and other means clearly played a major role in the audit focus on international tax returns.
OUTLOOK FOR 2019 AND BEYOND
The audit percentages in the 2018 Data Book give a good indication as to the likelihood of being audited in 2019 and beyond. It is possible, however, that 2019 will see a jump in audits of international returns due to foreign bank account information flowing into the IRS from FATCA partner countries and new foreign-related provisions under Trump's tax reform.
For these reasons, it has become more important than ever for expats to file their U.S. taxes timely and accurately. At Expat Tax Professionals, our team of experts will carefully prepare your tax return, so that if you end up getting audited, your return will withstand the scrutiny of the IRS. If you are a U.S. expat who needs help with tax return preparation, please contact us and we'll get the process started immediately.
More from our experts: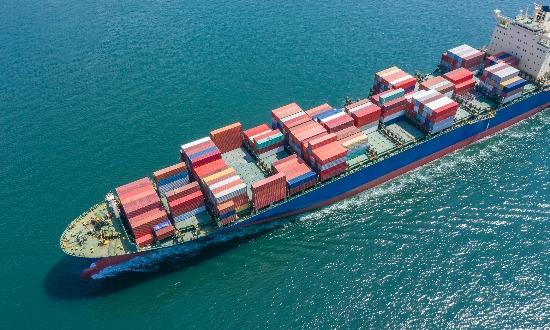 APPLYING THE FEIE TO INTERNATIONAL WATERS
Jul 06, 2020
In this blog, we explore a scenario where income is not earned in the United States, nor is it earned in a foreign country, but rather in international waters, a significant area of the world that is not under the territory of any one particular country.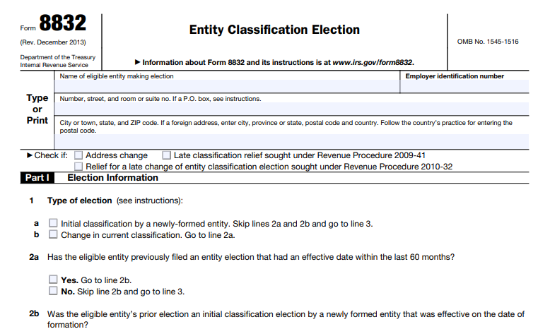 USING FORM 8832 TO CHANGE THE US TAX CLASSIFICATION OF YOUR COMPANY
Jun 22, 2020
We discuss why entity tax classification is an important consideration for your company. We then dive into the technical mechanism for changing your company's U.S. tax classification using the IRS Form 8832.
US TAX SOFTWARE – COMPARING SOLUTIONS FOR US EXPATS
Jun 16, 2020
We look at some of the unique challenges faced by U.S. expat taxpayers, particularly those challenges which are left unmet by U.S. tax software of the off-the-shelf variety.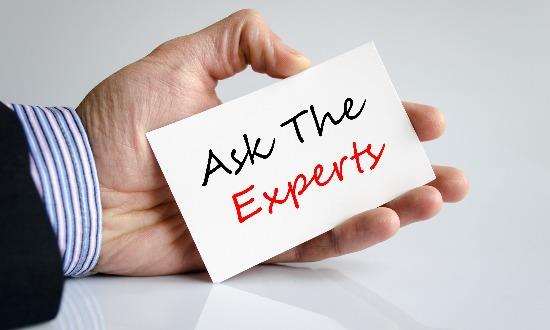 FOREIGN EXCLUSION VERSUS FOREIGN TAX CREDIT
Jun 01, 2020
For U.S. expats, avoiding the double taxation of income is a key expat tax basic concept. In most cases, this is accomplished by either utilizing the foreign earned income exclusion (FEIE) or the foreign tax credit (FTC). But which method is better?