With President Biden now a month into his administration, the taxpayer community is still waiting to hear when and what changes will be coming to the US tax rules.
Biden's stated tax agenda does include a number of provisions that will have significant effects on the expat taxpayer community.
In this blog, we highlight the key proposed modifications to the US tax rules that are relevant to US taxpayers living abroad.
Biden's Tax Proposals Affecting Individual Expats
Biden's tax agenda includes the following proposals affecting individuals:
1. Ordinary Income Tax Rates - Increasing ordinary income tax rates, with the highest rate jumping from 37% to 39.6% (the same highest rate under former President Obama when Biden was Vice President).
2. Long-term Capital Gain and Dividend Tax Rates - Increasing the maximum rate on long-term capital gains and qualified dividends to 39.6% (or 43.4% with the 3.8% net investment income tax) for those who earn $1 million or more (the same as ordinary income rates).
3. Estate Tax - Increasing the gift/estate tax rate from 40% to 45% and reducing the lifetime estate tax threshold for exemption ($11.7 million in 2021) to $3.5 million (and only exempting $1 million for the gift tax). We note that this could adversely affect expats' ability to utilize gift exchanges to minimize the scope of certain US tax regimes, such as the exit tax upon citizenship renunciation.
4. Child Tax Credit - Increasing the Child Tax Credit from $2,000 to $3,000 per eligible dependent, plus making the entire credit refundable. We note that this would make the child tax credit, in many cases, significantly more advantageous than the foreign earned income exclusion for expat parents (since claiming the FEIE bars the claiming of refundable child tax credits).
5. Phase-outs for the Wealthy - For individuals earning more than $400,000 per year, several benefits will be phased out, including the qualified business income (QBI) deduction for owners of pass-through businesses operating in the US.
6. Social Security Taxes - Increasing social security taxes on taxpayers earning $400,000 or more. Currently, the social security tax (combined 12.4% for employers and employees) is capped at $137,700 of an employee's wages, with the remaining income not subject to the social security tax.
7. IRS Workforce - Since 2010, the IRS workforce has shrunk by an astounding 20% due to government budget cuts. Biden plans to reverse this trend, with the goal of being able to better handle individual taxpayer needs.
Biden's Tax Proposals Affecting Expat Business Owners
President Biden's tax plan also includes proposals that will affect expat business owners, including:
1. Corporate tax rate - Increasing the corporate tax rate (from the current rate of 21%) to 28%. We note that as a side effect of this change, the high-tax exception to CFC taxation (i.e., the Subpart F and GILTI rules) will lose a lot its current potency. Under the high-tax exception, if your foreign company is subject to non-US (local) tax at an effective tax rate that is higher than 90% of the applicable highest U.S. corporate tax rate, then CFC taxation does not apply. Currently, the corporate tax rate is 21%, so the high-tax exception applies if the local rate is more than 18.9%. Under Biden's plan, the threshold would be increased to 25.2% (90% of 28%).
2. GILTI 50% Deduction - Removing the 50% deduction for GILTI inclusions for corporations (and individuals making a 962 election). Currently, the deduction means that the GILTI tax rate can be as low as 10.5% in the case of US-owned foreign companies. Removing the deduction would effectively double the GILTI tax rate for these businesses.
As always, we will continue to monitor the news and provide you with the latest updates on any relevant tax changes coming your way under the new presidential administration.
More from our experts: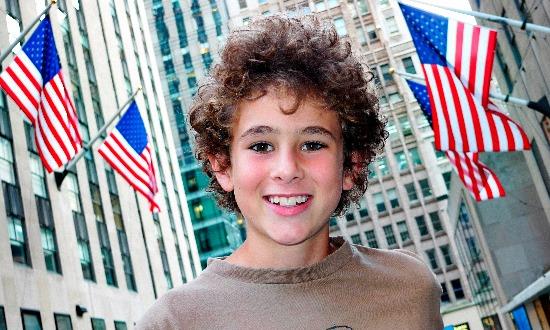 ADVANCED CHILD TAX CREDIT PAYMENTS FOR US EXPATS
Aug 19, 2021
The 2021 expanded child tax credit, including the increased amount, is fully refundable, but only for a taxpayer (either spouse for a joint return) with a principal place of abode in the U.S. for more than one-half of the tax year.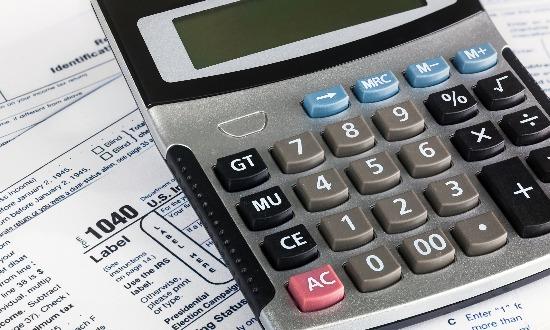 FILING THRESHOLDS FOR US AND NON-US PERSONS
Aug 04, 2021
Is filing required when you have a low income and no special international form attachments? The answer depends on your tax profile.
WHEN TO CONSIDER A PROTECTIVE 1120-F FILING
Jul 22, 2021
we outline the key U.S. tax concepts at play for foreign businesses and describe why clarity on the issue of U.S. taxability can be elusive.
EXPAT TAXES WHEN SELLING A UK RESIDENCE
Jul 08, 2021
We review the exemption from the capital gains tax on the sale of a personal residence, which may be available both for U.S. and UK tax purposes. Each country has its own set of conditions that must be met in order to qualify for the respective exemption.